This is a pretty harrowing two minutes: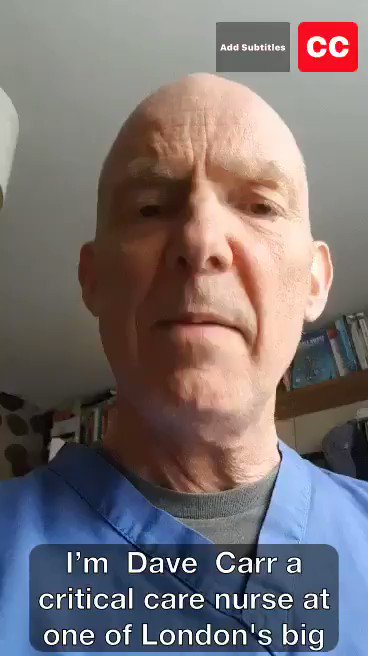 It was woefully disingenious of Hancock to say treat PPE as a precious resource – the hospital or care home has a legal duty of care towards its staff – period. And that includes a duty of care by the health secretary himself.
Then to infer that the shortage is a matter of logistics when the FT reports that:
The Road Haulage Association has told the FT that almost half of the UK's lorries are parked up because of a plunge in demand and has estimated that the sector needs a cash injection of £4bn to survive.
is just straight forward deception
But then the Guardian has discovered that there is much less pandemic emergency stock in value – down 40% since 2011. While the Independent has discovered that further stocks of protective equipment were rejected when Hunt was health secretary.
There was a "a very low likelihood of cost-benefit".
Money is misunderstood again – it is not one person's cost and another person's benefit. It is to the benefit and cost of all of us.
I think it is worth quoting this from Geoff Mulgan, a Professor at UCL in a piece on how government should manage big risks:
Preparing for risks is costly. It takes people and resources away from immediate priorities. But ultimately protecting people from risk is the heart of what government is for, and good bureaucracy manages risk systematically. Indeed, times like this remind us why boring, competent, reliable and forward-looking bureaucracy is so vital to helping us live our lives freely. They worry so that we don't have to.
Unfortunately so utterly incompetent is the current administration that it is now exactly the other way round.